The Benefits of Decorating Your Room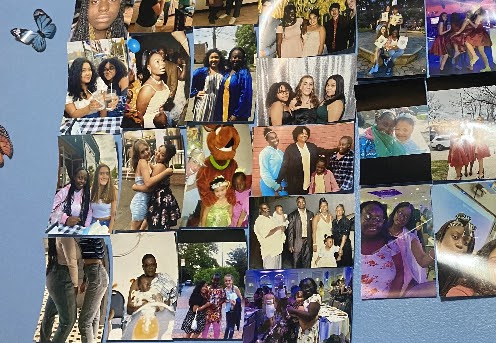 Being at home during quarantine can, sometimes, get fairly boring. Maybe you've already binged all your favorite shows or listened to every album. Perhaps you've tried new hobbies that were going well in the beginning, only for them to flop or get old. If this is the case for you, designing and decorating your room could be a new way to spruce up your life. Not only is it a change in pace, but it's fun to figure out all the ways that you could transform your room into a more personal space.
     Arianna Prempeh, a junior, wrote that "My room is full of decorations that represent my personality. Right above my bed is my photo wall where I can reminisce on the memories I have made with my friends and family. It's my favorite part of my room. I also recently painted my room blue and added butterfly stickers all throughout; it makes me feel like I'm in a safe sanctuary." From her experiences, she also wrote that "decorating your room definitely has a lot of pros, the main one being that it gives you a sense of peace because it's your place of privacy." Another junior by the name of Michael Fanizzi said "I decorated it based on my interests, which includes sports, music, and video games. My decorating was not really inspired by anyone or any one thing though. Yet, certain themes include basketball, lacrosse, and the musical geniuses, Travis Scott and Kanye West." Similar to Arianna, he also felt that decorating his room has been beneficial to his well-being. "I feel more comfortable in my room now, and it helps with things like anxiety because it brings me comfort."
          Decorating your room is not only a great way to pass the time, but it can really uplift your mood while we're all indoors. It's a good opportunity to showcase your creativity and who you are, so give it a try! Just be sure to ask your parents for permission before making any major changes like painting. Happy decorating!