Flood destroys hundreds of books
Gabrielle Monterosso, Editor
December 14, 2015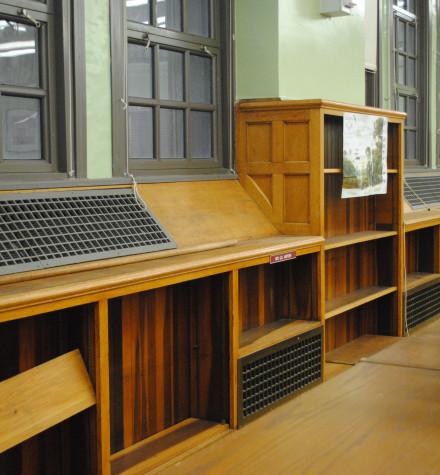 For the fourth time in our librarian's 13 years here, the library flooded. On November 18th and 19th the roof leaked in the auditorium, causing a flood in the library. The auditorium is in the middle of a construction project to replace the windows. In the meantime, the windows have only a plastic covering to ward against the weather. On the days of the flood the weather was particularly windy with rain falling heavily in many directions.
The flood resulted in a lot of damage to the library, and some to the auditorium. Several hundred books, two computers, and a printer were destroyed. The walls and ceilings were blemished along with parts of the auditorium. The contractors and janitors are still working on fixing everything, but the auditorium continues to leak.
"Water came through the light fixtures and I had to put pails under them to catch the water," said the librarian, Rita Dougherty. "I don't know when it will be fixed."
  With the help of a few students and the custodians she rushed to take all of the books out of a bookcase to salvage as many as she could. "If the students and custodians weren't there to help me, more books would've been damaged," she said after assessing the damage.