Dance Room dedicated to Erin Holtermann
An emotional tribute brings the dance community together.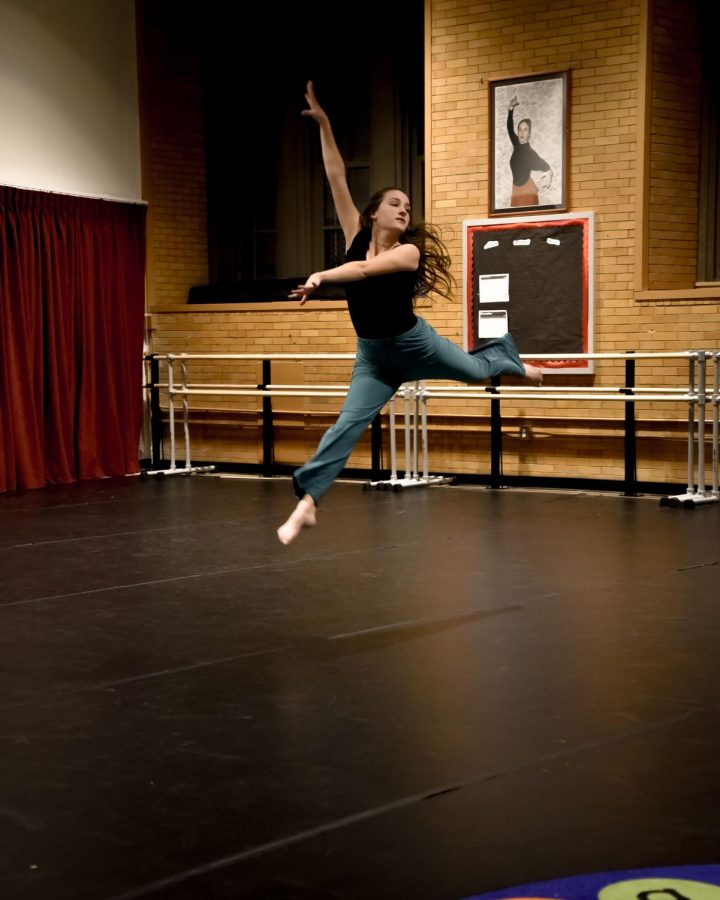 Aolat Salami
January 9, 2020
On the evening of December 8th, 2019, Curtis' new dance studio, which opened this past school year, was dedicated to the late Erin Holtermann, beloved Curtis High school dance teacher. The evening was arranged by two seniors as their IB CAS (Creativity Activity Service) project: Tatianna Robinson and Ms. Holtermann's youngest daughter, Julia Holtermann.
The legacy of Ms. Holtermann could be felt in the powerful display of performance throughout the evening. "A Tradition, Passed On," the dance tribute to Ms. Holtermann was performed by current Curtis dancers as well as Curtis dance alumni stretching back to the year '98. Eva, Ms. Holtermann's oldest daughter, spoke beautifully at the dedication of her mother's strength, passion for dance, and all-around loving personality. Ms. Holtermann's friend and frequent dance partner, Rosita Roldan joined Julia in dancing a lovely duet. Later on, niece of Ms. Holtermann, Shayla Woods sang a heartwarming rendition of Somewhere Over the Rainbow.
"Timing is everything and the fact that Julia had the opportunity to be in the old dance room where her mother taught and to also be a senior in the new dance room is magical. Opportunities like this are very rare and it is special that Julia got to have this experience," said Ms. Napolitano, the current dance teacher. 
"Erin Holtermann encouraged all of her students to dance. The mark she left on the Curtis Community has never died down. The dance family she has created here continues to grow and flourish. The vast turnout of this event shows just how much she touched everyone around her, and how her graceful personality still remains in their hearts, 16 years later," said Julia Holtermann.