Science departments acquire new 3D printers
Hang on for a minute...we're trying to find some more stories you might like.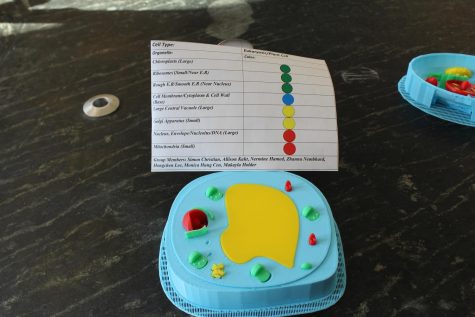 Students who take an IB Biology or Engineering class know that Curtis has acquired five new 3D printers. The school also purchased filaments of various colors including yellow, red, white, green, and blue, which are made of acrylonitrile butadiene styrene. The purchase of one large printer and four smaller printers, along with the filaments, cost the school a grand total of $7,000. Chemistry teacher Mrs. Holzer has used the printers to create a replica of the new wing, and the engineering students have used them to create mother's day gifts. The IB junior biology class has used them to create models of cells. "I would consider them effective learning tools," Holzer commented.
A design is created using a 3D printing program, our school utilizes the program Tinkercad. The design is then turned into a file and uploaded to the printer. The creation of a 3D printed object is achieved by laying down consecutive layers of the desired filament. Many different types of material can be used in the 3D printing process such as ABS plastic, polyamide (nylon), glass filled polyamide, stereolithography materials (epoxy resins), silver, titanium, steel, wax, photopolymers, and polycarbonate. Our school has purchased ABS plastic for printing. The filament is heated so that it is easier to mold into the desired shape by the printer. Each of these layers is slightly visible in the final product.