Celebrating Eid
Hang on for a minute...we're trying to find some more stories you might like.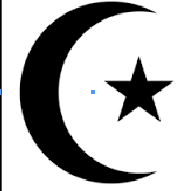 For the first time, all New York City public school students received a day off in  early September in acknowledgement of Eid-al Adha. This year, the Muslim holiday fell on Thursday, September 23rd following the Jewish holiday, Rosh Hashanah. Students who don't celebrate Eid were happy to stay home from school, but practicing Muslims were given the opportunity to properly celebrate this important holiday.
The day off allowed students to stay home with their families and celebrate. In the past, many students stayed home without the school's permission."I wouldn't come to school, I would spend time with my family but I know a lot of my friends had to go to school," said Uhmama Masuma, a junior at Curtis, "Kids don't have to worry that they might miss an important lesson or a test." The day off finally allowed the students to avoid the repercussions that come with missing a day of class.
Students also viewed this change as the school system's long overdue acknowledgement of their holiday. Holidays like Christmas and Rosh Hashanah have long been recognized in schools but this is the first year  a Muslim holiday has been recognized. "It's cool that we get to visit my grandparents and meet with my family like those who celebrate Christmas," said junior, Mohamed al Chorbaji.
     Besides   Eid al-Adha,  schools will also be closed for Eid al-Fitr.  This year the holiday falls during the summer months and will only affect summer school students.   Some districts in Vermont, New Jersey, and Massachusetts already have these holidays in the school calendar.
Many students celebrated with parties where everyone, not just Muslims, were welcomed to join in. Senior, Nafiul Bahri, was one of several students who hosted a party. Bahri explained, "I believe it is fulfilling God's will and spreading a positive vibe and good willed nature in society."