Exchange starts early for spanish students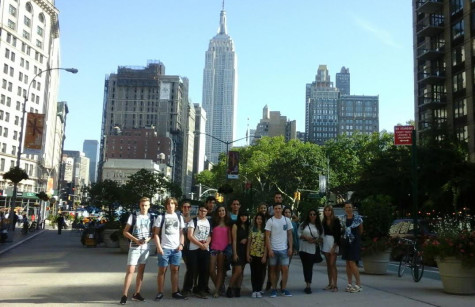 When chosen for foreign exchange, Curtis students are given the opportunity to host students from other countries, and later to be hosted by families native to that country. While the students normally arrive in March, the Spanish exchange students arrived on the first day of school, Wednesday September 9th, 2015. This is a seven month difference between last year and this year.
This early arrival came with both pros and cons. Heather Rahn, a junior who will be traveling to Spain in February said, "I was glad they came the first day. I didn't have as much homework as I would've if they came in the middle of the year. However, I didn't like it because it was so stressful. I had to worry about bringing my student to all my classes, and planning different things to do with them."
There are others who felt that coming so early wasn't the right move as well, and wish they had come at a better time. "It was a little inconvenient, they weren't here for anything exciting, and they didn't get the full 'American school' experience. They only got to see teachers introducing themselves and their classes," said junior, Kelly Murray, who will also be visiting Spain.
All in all, the hosts were glad they had met their students, and had a great time with all of them, even if the timing was inconvenient.