Curtis copes with the tragic death of student Marcos Castillo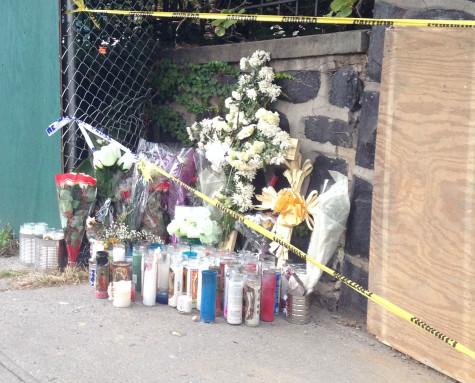 Marcos Castillo, a 16-year old Curtis High School sophomore passed away after he fell down a seven story elevator shaft in the abandoned Staten Island Hospital where he was hanging out with friends. This tragedy struck Castillo's family and friends,on Friday, October 9th.
Marcos' passing came as a shock to his friends and classmates in school. Grief counseling was offered for anyone who needed help coping with the situation or who wanted to remember and share stories of Marcos.
If students hadn't already heard about his death from the news, parent coordinator Mr. Hepworth was quick to e-mail students and parents informing them on the sensitive issue. "I am sure that the Executive Board will lead us in exploring ways to support this family during this difficult time," stated Hepworth in his message about the upcoming PTA meeting. With the message he included a link to Marcos' obituary on SI Live.
The Staten Island Hospital building has been vacant since 1992 and is widely known to be a place where teens go to hangout. While the structure has a fence, it is easy to bypass. Following this tragic incident a more secure fence was put in place, but now demolition has begun to prevent any future tragedies.
Unfortunately, this is the second death of a Curtis student in two years. This follows the passing of Miles Kirkland, a junior who unknowingly suffered from a heart condition known as hypertrophic cardiomyopathy that turned fatal during football practice just before the school year started. Once again, the Curtis community has come together to support the family. To help them in this difficult time, a donation drive has been put in place for Marcos' parents and brother.